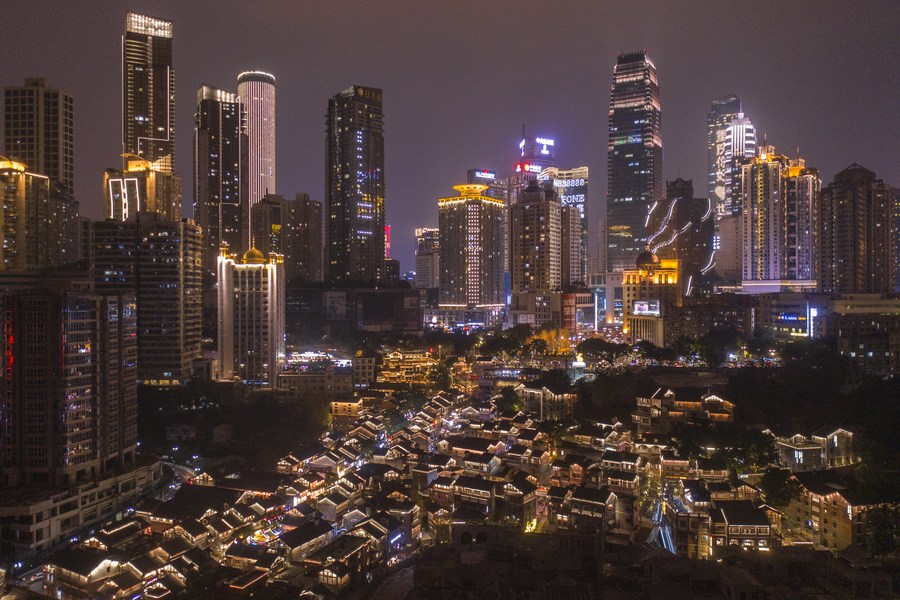 This aerial photo taken on Feb. 10, 2023 shows a night view of Yuzhong District in southwest China's Chongqing Municipality. (Xinhua/Huang Wei)
China plays a crucial role in assisting the global economy in overcoming current economic challenges and achieving higher growth rates, an Egyptian economist has said.
"The Chinese economy is always working on finding structural development policies. These policies and measures have provided the Chinese economy with a proactive leadership in facing global crises," Karim Adel, head of the Cairo-based Al Adl Center for Economic and Strategic Studies, told Xinhua in an interview.
The International Monetary Fund (IMF) has recently projected China's economy to grow by 5.2 percent in 2023, 0.8 percentage point higher than October 2022 forecast.
Adel said that the Chinese economy enjoys "solidity and flexibility."
"China ... has diversified economic sectors such as real estate, energy, electronics, technology and manufacturing industries, all of which are vital and supportive of creating jobs and investment opportunities," said the expert.
He pointed out that the Chinese economic structure and policies give strong support for reaching the growth rates targeted by China or projected by the IMF.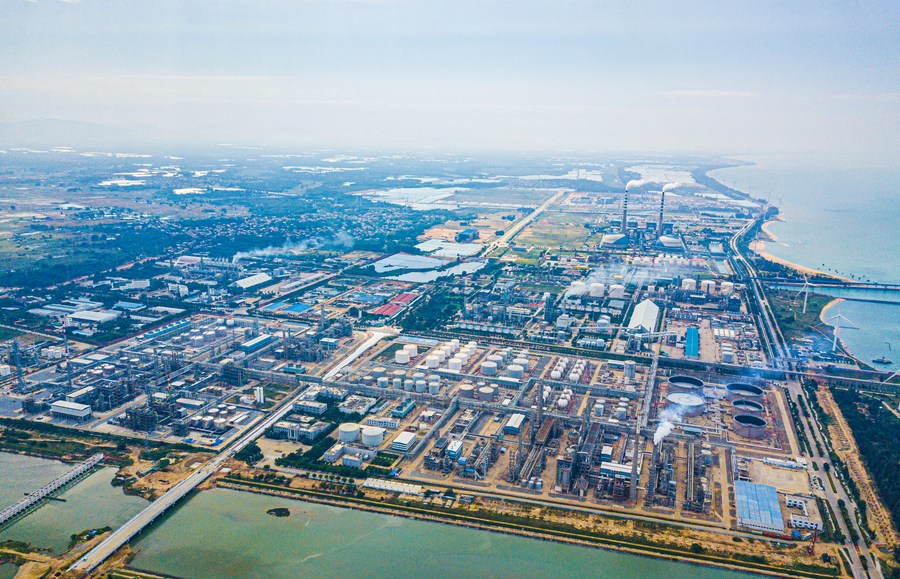 This aerial photo taken on Oct. 23, 2022 shows a view of the Dongfang Lingang Industrial Park in south China's Hainan Province. (Xinhua/Pu Xiaoxu)

China achieved a 7.7-percent rise in annual foreign trade in 2022, topping the world for the sixth year in a row. Its foreign trade value hit a record high again in 2022, as total goods trade reached 42.07 trillion yuan (6.21 trillion U.S. dollars), up 7.7 percent year on year, according to a recent report from China's General Administration of Customs (GAC).
Meanwhile, the country's exports rose by 10.5 percent to 23.97 trillion yuan (3.54 trillion dollars) and imports went up 4.3 percent to 18.1 trillion yuan (2.67 trillion dollars) in 2022, according to the GAC.
"The rising volume of exports is a very big incentive to increase growth rates, particularly given the expectation of a return to global trade movement and the eagerness of most countries and importers to resume trade with China," said Adel.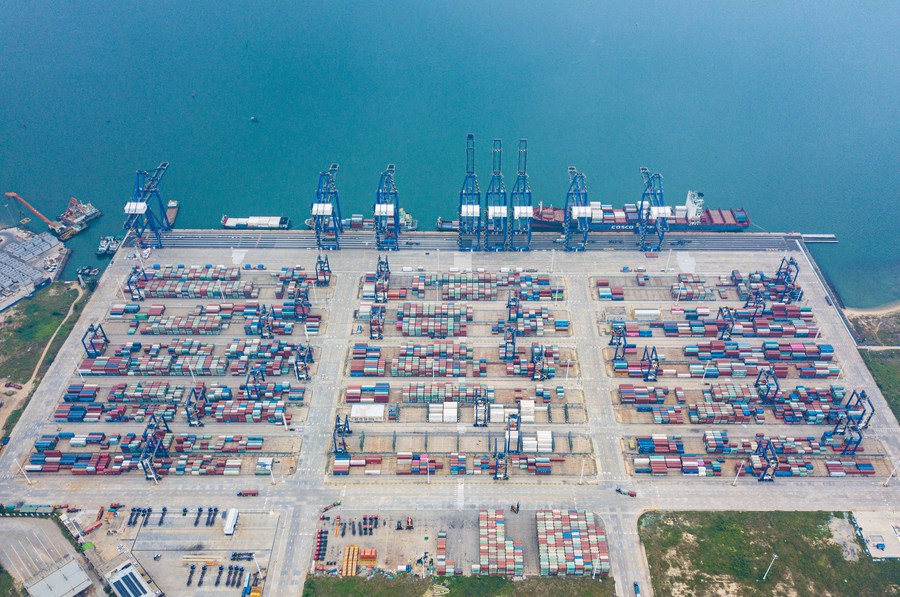 This aerial photo taken on Nov. 5, 2022 shows a view of the Yangpu international container terminal in the Yangpu Economic Development Zone, south China's Hainan Province. (Xinhua/Pu Xiaoxu)

Chinese policies for economic development and protecting investors' rights are key factors that encourage and increase investment in China, he said.
The potential for development stems from the country's "political and economic stability" and its efforts to achieve high rates of both economic and social development, he added.
Adel emphasized the significance of China's economic prospects for the future of all economies that collaborate with it, particularly China's commitment to establishing new economic partnerships and opening new horizons for cooperation and investment with other countries.
China's commitment to win-win partnerships would benefit the global economy and contribute to increasing both Chinese and global economic growth rates, said the Egyptian economist.